Who We Are
Initiative Consulting Group
---
Our Leaders
---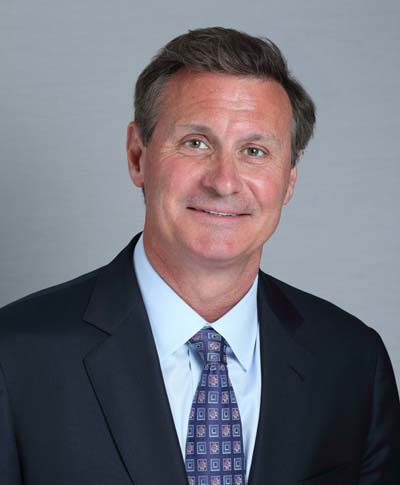 John Thedford
Founder and author of Smart Moves
John Thedford has proven to be an incredible leader in the creation, development, and proven growth of companies, since 1994. In fact, the Gallup Organization has recognized "Thedford-led companies" as being world-class, based on unprecedented ratings in customer and employee engagement. In 1994, Thedford founded Rent-Rite, a South Florida rent-to-own company, that was recognized by INC Magazine as one of the 500 Fastest Growing Private Companies in North America. After growing this company to a 90-store chain, he sold the company to a strategic buyer for significant investor returns.
In the same year, he also founded Value Financial Services, doing business as Value Pawn & Jewelry, in Florida, Georgia, and Tennessee, and Mexico. This company was also recognized by INC Magazine as one of the 500 Fastest Growing Private Companies in North America, as well as "Best in Class" as the most profitable, on a per store basis, in the pawn industry. In December of 2008, Thedford headed the team that successfully negotiated the merger of Value Financial Services with EZCORP, for $110 million.
Currently, John holds several positions outside of SMART Financial. In 2009, Thedford founded FFI Holdings, currently doing business as La Familia Pawn & Jewelry, in Florida and Puerto Rico. In 2012, he founded and is currently the CEO of Premier Financial Group, based out of Winter Park, FL. He is also a partner in Initiative Consulting Group. John is a tremendous leader and asset to SMART Financial, with a proven record of rapid growth and financial success.
---
DaviD Johns
Executive Vice President
Since 1964, David has been active in the retail and pawn industries and has served as an officer for three successful pawn chains: Value Pawn, La Familia Pawn and Premier Pawn. The first twenty five years of his career were spent as a Director of Human Resources for Sears, working in several Southeastern Divisions and Sears Headquarters, in Chicago. He is a founding partner of Initiative Consulting, a Winter Park, FL based firm, that specializes in performance engineering for a wide range of businesses and industries. The firm currently has clients throughout the US, Canada and the Caribbean Islands.
David was a member of the Board of Directors of the National Pawnbrokers Association (NPA) for many years and served on legislative committees with that organization, throughout his 20 year tenure as a board member. He has been a guest speaker at NPA national conventions, as well as several regional pawnbroker association conventions. Additionally, he has been a guest speaker at numerous law enforcement conventions, in Florida, regarding cooperation between law enforcement and pawnbrokers. He holds multiple degrees, including a BS in Banking & Finance from Mississippi State University.
---
Our Team
---
CARL KIDWELL, MS, LHMC is a licensed Professional Clinical Counselor in Florida and Kentucky. Carl is a graduate of the College of the Desert (California), where he received high honors, as well as California State University, where he received a BA Degree in Psychology. He received his Master's Degree from Nova Southeastern University, in 2003. He has held several key positions with employers in Florida and Kentucky, most recently with Counseling Associates of Lexington, Kentucky where he was the Director, before joining Initiative. Carl is also a Certified Sports Counselor and a member of the National Institute of Sports.
---
JOSEPH ROBERTS, MBA, SPHR has been involved with human resource management, specializing in process improvement, succession planning, and talent evaluation. He has worked in a senior field human resource role with a multi-national organization, at times providing oversight to more than 270-stores, with accountability of planning, recruiting, and training.
---
JENNIFER KANISTRAS has worked in the Specialty Finance sector, for over twenty years. She has worked in multiple levels of management in the pawn industry and consulted with numerous business owners throughout the Southeast in recent years. Her long tenure with Value Financial Services included the position of Director of Audit/Security/Loss Prevention and Inventory Control, as well as Human Resources/Recruiting. Jennifer is a graduate of Western Kentucky University.
---
LINDA PAWLICKI, a graduate of Elmhurst College, is a Chicago native and retail industry veteran. Linda has experience in the areas of administration, employee benefits, payroll, project management, advertising, and print communications. Linda has spent the last 15 years as Director of Administration and has prior experience in the convenience store and retail drug store arenas, as well as the pawn industry.
---
SAMMY CHEVERE, a graduate of the University of Central Florida, has over 15 years of recruiting and talent development experience, within the retail and specialty finance industries. Sammy enjoyed 12 years direct experience, with major pawn operators and automotive service providers, in various roles leadership roles.